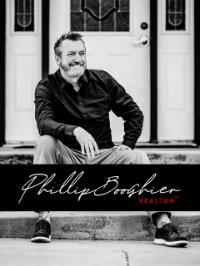 Phillip Booghier
Realtor
RCC,RRS,CLHMS
Knowledgeable, strategic, and trusted real estate professional
LIV Sotheby's International Realty
LIV Sotheby's International Realty
858 West Happy Canyon Road
Castle Rock, Colorado 80108
Drawing from over 20 years of diverse entrepreneurial success across multiple business ventures, I bring a unique blend of financial acuity and business expertise to the residential real estate landscape, setting a new standard for exceptional service. My extensive background in various industries has honed my skills in negotiation, strategic planning, and market analysis, allowing me to create tailored solutions for each client's individual needs.
As a devoted real estate professional, I understand the importance of trust and communication in fostering long-lasting relationships. I am committed to providing personalized guidance and support through every step of the process, ensuring a seamless and enjoyable experience for my clients.
With a steadfast dedication to excellence and a keen eye for opportunity, I strive to deliver unparalleled results that consistently surpass client expectations. By harnessing my business acumen and passion for real estate, I empower clients to make informed decisions, confidently navigate the market, and ultimately realize their property aspirations.
Accredited Designations:
(RRS)-Residential Remodel Specialist(Specialist
(RCC)-Residential Construction Certification(Certification
(CLHMS)-Certified Luxury Home Marketing Specialist
Professional Memberships:
Institute For Luxury Home Marketing®
Colorado Association of REALTORS®
National Association of REALTORS®
South Metro Denver REALTOR® Association
Real Estate Advisor: Discover the Perfect Blend of Personalized Expertise and Unrivaled Brand Advantage
Choosing the right real estate agent is crucial for a successful property journey. With me as your dedicated LIV Sotheby's International Realty professional, you'll experience the perfect blend of personalized expertise and unrivaled brand advantage.
Why choose me as your real estate partner? Here's what sets me apart:
Expert Knowledge: With years of experience in the real estate industry, I have honed my skills and knowledge to ensure that I can expertly navigate even the most complex property transactions. Whether you're buying, selling, or investing, I'll make sure your real estate experience is seamless and enjoyable.
Unwavering Commitment: I'm dedicated to understanding your unique needs and desires, enabling me to provide a tailored service that exceeds your expectations. As your trusted partner, I'll be by your side every step of the way, ensuring that you achieve your property goals.
Sotheby's International Realty Advantage: As a LIV Sotheby's International Realty agent, I have access to an unparalleled network of resources, marketing strategies, and global connections. This means your property will receive maximum exposure and reach, resulting in the best possible outcome for your transaction.
Exceptional Service: By choosing me, you'll receive an unmatched level of service and attention to detail. I take pride in providing clear communication, prompt responses, and thorough market analyses, so you can make informed decisions with confidence.
Trusted Reputation: My commitment to excellence has earned me a reputation as a reliable and trustworthy professional. With me by your side, you can rest assured that your property journey will be in capable hands.
Experience the winning combination of personal expertise and the incredible brand advantage of LIV Sotheby's International Realty. Contact me today, and let's embark on an exceptional real estate journey together.