Homes For Sale in The Pinery 
Find homes for Sale in The Pinery. Nestled away from the big city hustle, the Pinery offers a wide variety of home styles and amenities such as Bringham Lake as well as multiple parks and trails throughout the area. Rolling hills, ponderosa pines, and an abundance of wildlife create a picturesque community that's perfect for you and your family.
Looking to buy, Sell or Invest in Real Estate in The Pinery? Contact Phillip Booghier, your neighborhood real estate specialist. 



The Homeowners Association
The Pinery Homeowners Association works hard to maintain the quality of life at The Pinery. The Pinery Homeowners Association delivers a quality Community Newsletter six times a year outlining community events, Pinery News, and general neighborhood information. You can contact the homeowners association by visiting their website, email, or phone. You may also want to visit The High Prarie Farms Home Owners Association as well as The High Prarie Farms Metro District Website and review the District Maps for additional information on certain neighborhoods within The Pinery.
Let's Golf!
Let's Golf! Are you interested in homes for sale in The Pinery? Play a complimentary round of golf at The Pinery Country Club hosted by Phillip Booghier. Simply email Phillip Booghier with a couple of dates and times to schedule your free tee time.
The Pinery Country Club
Take a break from the real world and enjoy a personalized, private club experience. Spend quality time with friends and family in a spectacular natural setting while you relax and rejuvenate. The Pinery Country Club, operated by Arcis Golf, offers members a variety of club events and luxury services to choose from.
Are you currently living in the Pinery? Get a no-obligation Home Valuation from Phillip Booghier
Homes For Sale in High Prairie Farms
High Prairie Farms is a unique neighborhood that sits just South of The Pinery Country Club. Homes in this neighborhood typically range between 5,000 and 8,000 square feet and sit on 2 +/- acre lots.

Homes for Sale in The Timbers at The Pinery
A hidden gem in Parker, Colorado, Timbers at The Pinery has some gorgeous homes to show for it. These larger, luxury homes are perfect if you're looking beyond your average builder's home and searching for high-end beauty with plenty of leftover room!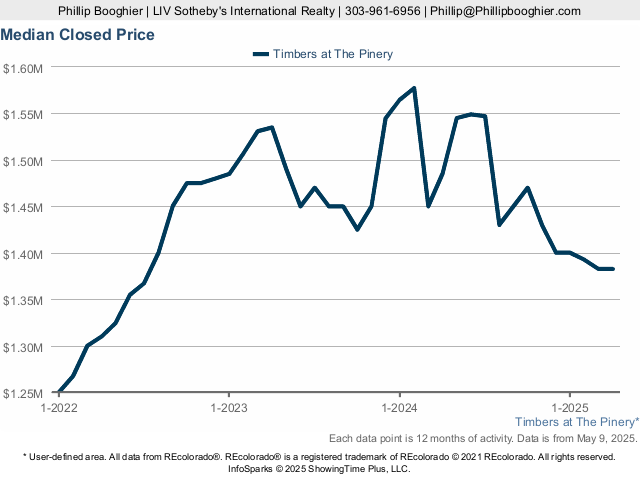 Homes For Sale In The Pinery
The Pinery is far from a "cookie cutter" neighborhood. Here you will find a unique selection of homes on larger, typically wooded lots. The Pinery truly is one of the most unique neighborhoods in Parker, Colorado.

Homes For Sale in The Pinery West

Homes For Sale in The Pinery South West